Sectors
#DiamoFormaAiMetalli
We shape metals to offer customers the optimal product according to their necessities, using advanced technologies and our own experience. We produce metal components of different thickness and size for different application sectors, according to quality standards and customers' specifications.
Certification
The organization has a Quality Management System certified since 1999 by the CSQ-IMQ certification body accredited by Accredia.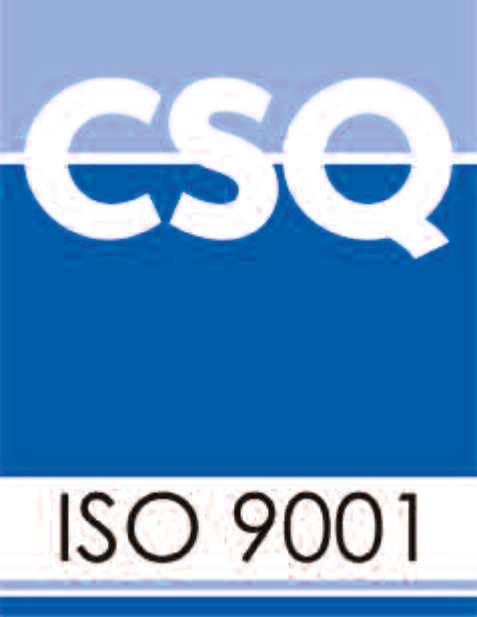 Read more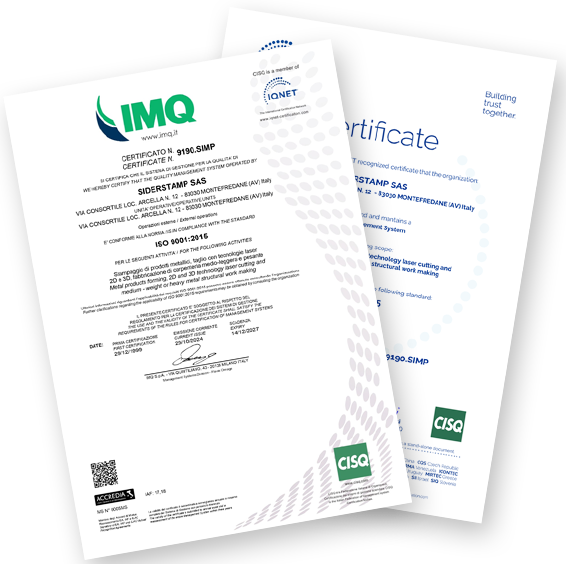 Laser Cutting
Laser cutting is Siderstamp's core business. Since the purchase of the first laser machine at the end of the '90s,...
Bending
Cold-bending with oil-hydraulic presses can be achieved using several numerical control bending machines, for lengths up to 8 meters, whose...
Punching
This processing is performed through automatic CNC punching machines, with 15 rotating stations for sheets up to 3000×1500 mm; our...
Welding
Welding is performed through different TIG and MIG systems and the welders are certified by the Italian Institute of Welding...
Shearing
Siderstamp's machinery includes several shearing machines to perform cuts up to 4 meters and for a thickness up to 12mm.
Assembly
The assembly allows to complete parts with metal inserts and small parts, panels of different materials and seals; it is...
#DiamoFormaAiMetalli
Metal shaping happens through several processing techniques from raw material, according to customers' necessities and technical specifications. The twenty-year long experience in the steelworking and engineering sector ensure the utmost precision and care for each detail in every production process.
Read more